At about the same time, the British War Office had seen a similar need for steel helmets. Excellent Royal Navy Officer Uniform Group In superb condition, comprising peaked cap bearing the original owner's name , greatcoat, reefer jacket, trousers, mess jacket and waistcoat.
Navigation menu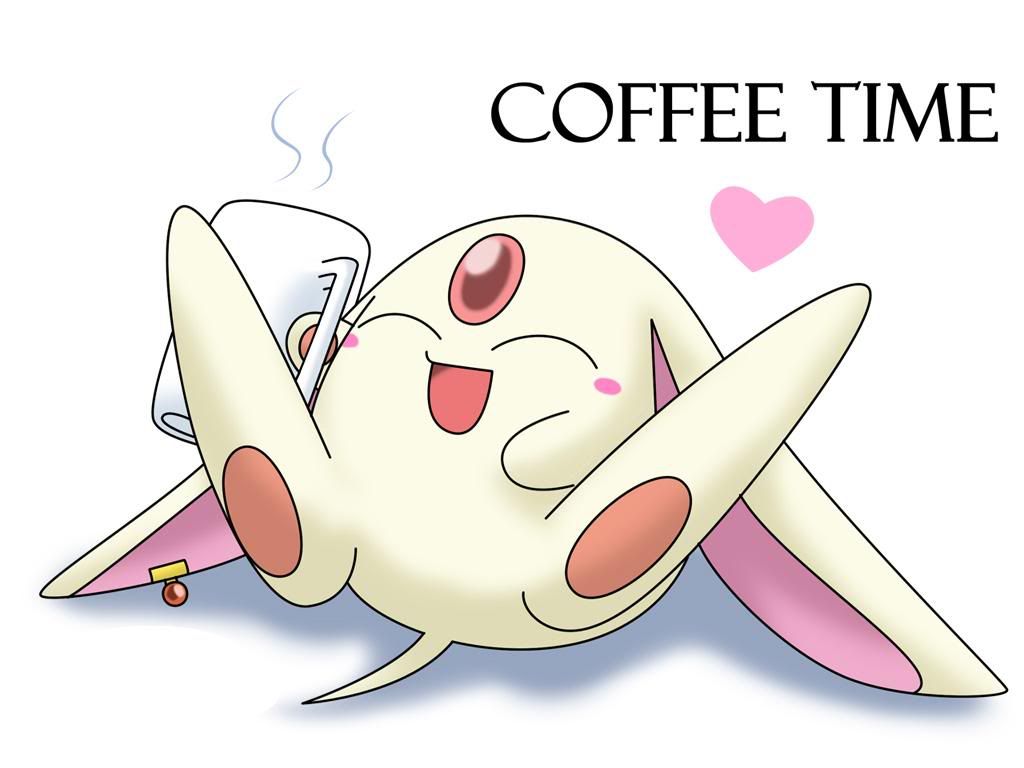 The two images below highlight the texture differences. The chinstrap loops or bales on the very early M1 helmets were welded or "fixed" into the shell and were looped shaped.
These were realised to be too fragile and so were soon replaced by rectangular shaped fixed bales. Fixed loop baled helmets are rare and naturally are quite sought after.
Helmet chinstraps also can help date a helmet. From its introduction to the end of the Second World War all M1 helmet chinstraps were sewn, or to be more specific, bar tacked to the chinstrap bale. They were of a sand khaki colour and had brass buckle and prong attachments.
In late the colour of the chinstrap change to OD. After the war the chinstraps were attached to the chinstrap bale by blackened metal T1 clips and the metal hardware had a new and improved fastening mechanism. The Liner in detail The lining system of the M1 helmet went through a variety of changes, both in material and design.
Worth noting is the French postwar M51 helmets adopted this liner concept. The liner body is hard and made up of a composite fibre material, which can take some flex but would split under too much pressure.
The liner shape is a clone of the steel shell and fits snugly into place. However it is not uncommon to see scuff marks or scratches, especially on the exposed rivet heads. The outside surface of the liner was OD, reflecting the colour of the shell, but in some rare cases liners have been found where they were left unpainted. The inside of the body was left unpainted and has a 'Tortoise-shell' look to it, which can be seen on our header banner.
The liner shell also has an air-vent above the frontal rivet, which was a feature on wartime liners. Such as white for Medics, Military Police "Snow-drops" or snow camo etc. The very first M1 helmet liners were made by Hawley and made up of compressed cardboard covered in khaki cloth on the outside, while the inside was painted in the same colour as the cloth. The edging of the liner was folded inwards making a thick rim, which characterises this particular liner.
Hawley liners suffered badly from the climate and were somewhat fragile and were later replaced. The leather chinstrap swivelled on its bales but could not be removed. High pressure liners replaced most low pressure and Hawley liners, which in some cases were sold to children as toys. The chinstrap buckle also seems to have changed to black from OD, but this could be due to late war production rather than liner manufacture.
Differences between the early liner webbing washer and the later 'A' washers have been highlighted below. Below is an illustrated guide to identifying the manufacture's markings found in World War Two M1 helmet liners. Dated with original leather fob. Nickelled finish with areas of wear, barely discernible markings to fob. A Hallmarked silver picture frame with the inscription ' Cober Hill Hospital Xmas from Lord Airedale ' containing a period picture of a nurse.
This frame was presented to staff nursing war wounded at Cober Hill, a large private house on the edge of Cloughton near Scarborough.
The house was used as a hospital during the First World War and is now a hotel. Frame 8 x Good used condition with various stains, marks etc with some contemporary notes. Three sections outlining simple methods of attack and defence for recruits, advanced methods for trained soldiers and specialist methods for military police.
Illustrated throughout with sketches showing a chisel jawed Tommy grappling with a darstardly Hun. Light marking , creasing etc. Double-sided card that was carried with the box respirator which outlines the drill to be used in the use of the respirator.
Good, clean condition with some minor creasing. Demonstrates the loading go G. Card covers have suffered some loss whilst staples have rusted through. Contents however, are in good used condition.
Good, condition with some foxing and marking of covers. This particular example was made for the American Expeditionary Forces in France and has the ' Au Lion ' trademark to the blade ricasso. The cast brass knuckle hilt is marked ' U. The double edged blade retains it's point and shows very light signs of sharpening and the knife is contained in it's original steel scabbard. An excellent example of an iconic knife. Containing adverts endorsing Moseley and for subscription to ' Action ' this example in good condition with both staples having rusted away.
In excellent, bright condition. Large 45mm day badge for the celebrations of ten years of the Gau Osthannover on the Gautag in Made from plastic or phenolic with a pin fastening, faint traces of manufacturer's details to the reverse. In excellent, crisp condition with it's silvered finish patinating overall. Alloy, finback day badge featuring a Hitler bust within oak leaf wreath given for the Winter Help campaign of Manufacturer marked to reverse.
The album is complete with ALL the photos, although most have never been stuck in. Part of a two volume set, this being vol. Invaluable reference including much information concerning pilots who went on to fly during the Battle of Britain, Tuck, Malan, Bader amongst others.
Contents tight and clean with chipped and torn paper covers. In good,used , unmothed condition. An excellent example of the 2nd Type Wound Badge in silver. Steel, needle pin fastening, flat reverse with no markings.
Particularly crisp example with a gun metal appearance with frosting to pin. Needle pin fastening , marked to the reverse, lip of the catch mounting, with the number in relief ' ' , the LDO number for Rudolf Wachtler und Lange, Mittwaida i. Steel, needle pin fastening , marked to the reverse, with the number in relief ' ' to the base of the catch support, this is the LDO number for Rudolf Wachtler und Lange.
Typically the finish, whilst undamaged, including a good proportion of the original lacquer, has begun to be absorbed by the base metal but still leaving a pleasing appearance. Prominently marked ' not to be taken into front line trenches ' this card folder contains descriptions and views of British, French and German tanks and armoured cars.
Illustrated with sketches, diagrams and photographs with distinguishing features listed in an attempt to provide easy recognition. Bimetal badge with sown in badge slider retainer. In good, used unmothed condition. In good clean, unmothed condition. Standard '08 Patt webbing belt, size ' Large ' but dated This example was one of the last '08 belts manufactured when the War Office placed an order with the Mills Equipment Company for belts in May to make up for losses at Dunkirk, and to bridge the gap before widespread use of the P.
In good, used condition, a small area of fraying to one of the rear straps, lightly blancoed with date, size and manufacturer's details to reverse. Berlin ' Kennung der Kriegsschiffe ', g manual showing the known warships of the world's navies in silhouette form.
Divided in ship classes, also includes information on pennant numbers flags, aircraft markings etc. In good, used, clean condition with markings that originated from the Kriegsmarine library in Kiel.
Machine Guns and Appurtenances Highly detailed manual covering the technical aspects of the main medium and heavy machine guns used by the British Army. Detailed plans, photographs and diagrams of all technical aspects of the guns and their associated equipment. Good, used condition with marking to covers but clean contents. An excellent pair of Patt. Battledress trousers, probably unissued. Dated ' October ' with intact label,and all buttons and in excellent condition.
Some very minor areas of moth damage, four holes with 3mm being the largest. All in all, an excellent pair of '40 Patt. BD trousers competetively priced to reflect the very minor damage. A large size, useable pair of slightly tatty B. Intact label to reverse, inspection stamp to interior. Moderate mothing to both crotch and just above the ankle to both legs see photos , would reward some invisible mending.
Pinback, alloy daybadge for an International Winter sports competition held in January at Villach. Good overall condition, light rubbing to highlights. The ninth squadron of the Royal Auxiliary Air Force, flew Spitfires during the Battle of Britain becoming the first unit to score victories.
Badge in good used condition, maker marked to the reverse ' Birmingham Medal Co. Harris and in good condition with no sign of any badge being affixed. Pencilled initials to the interior. Manual produced by Willys-Overland for the US Government, provides a comprehensive workshop guide and is an invaluable tool to the maintenance of a Jeep. In good, used condition with light staining and marking of covers but with clean content. Fabric spine partially detatched but binding tight.
This manual borrows extensively from study of the fighting in Poland, Norway and France. Good, clean condition with some very minor marking of covers etc. British WW2 issue Emergency Ration tin, without contents. Impressed instructions to lid including the phrase ' not to be opened except by order of an officer '.
Label indicating manufacture by Bovril in to lid. Good, overall condition with rubbing to corners, edges etc. Clearly stamped to the reverse 'Milwaukee Saddlery Co. In excellent condition complete with leg thong. Some verdigris around the copper rivets easily removed and minor scratches and stains again easily treated , this example still retains much of it's original leather dressing and condition from new.
Excellent example dated Cap Comforter. Beloved of early Commando units, the woollen cap comforter was considered essential issue to all troops serving in the UK. By however, the scale of issue had been reduced but was retained by many of the field force units including the Commandos. This example is in mint, unissued condition with clear manufacturer's markings and date, Knitted cuffs in good.
This example as with many others has had a full length zip let into it, probably removed from the airborne oversmock. Also present to the right lower sleeve is an embroidered Glider Troops qualification badge.
Various views of tanks, landing craft, prisoners and damage taken by German war correspondents in the hours after the raid,some are annotated in German. All photos are contemporary copies and are approx 9cms x 6cms. These views were popular souvenirs of the Dieppe garrison and this particular set was liberated by a Royal Engineer and was found amongst his ' German souvenirs '. All images are clear and in good condition.
Light marking to covers, with ' IO ' for intelligence officer inscribed to front covers. VI ' Field Navigation Pt. Also features the LRDG pattern protractor. Staples rusted away leaving some staining but otherwise clean.
Scarce manual used by the iconic LRDG. Illustrated throughout with sketches and diagrams. In excellent, clean condition, slight rusting to staples. Good, used condition with some wear and light abrasions and the remains of the original sealing tape to the sides.
An important manual covering all of the main trips, fuzes and delays in use by British forces. Profusely illustrated covering everything from Limpet mines, time pencils, L delays to the No. Good, used condition with slight rusting of staples, amended to June and officially altered title. Original, Secret 7 page typewritten report entitled ' Germanic Legions ' giving an overview of the SS non-German units provided by the occupied countries.
Gives brief appraisals of units such as Nordland, Prinz Eugen, Walloon and Langemark including their numbers and a brief historical overview. The report was undertaken by M. The report is in excellent, clean condition with some smudging possibly from carbon paper when originally typed with some crayon notations. Uncommon, in good, used condition ex lib.
Painted tin for Safety Fuze. Safety fuze was widely used by Special Forces, engineers and saboteurs for setting off explosive charges and burnt at a rate of 20 secs per yard.
Tin with original label with a printed date, good condition with some wear to paint finish. Uncommon example packed with information from the organisation and raison d'etre for the SS to colourful charts depicting the insignia of all arms of the German forces. The frontispiece is a picture of Hitler with the endpapers taken up by a similar image of Himmler.
The unused diary is filled with additional dates of significance in the National Socialist calender. Worn and slightly tired condition, unfortunately missing two of the 24 uniform plates but priced at less than half of an example we sold two years ago. Good, clean condition with some wear and light abrasions. A scarce example of the British gas detector brassard. Manufacturer marked and dated to the reverse this is the light buff version which has a coated layer which reacts to the presence of mustard gas.
This example was found folded up in a light respirator case and other than folds is in excellent condition. Particularly clean, large size, dated BD Blouse. Officer's name inked to dated label with manufacturer's details ' Denhams Norwich Ltd. Tailored neck with added lining, minor indications of previous rank to shoulder straps, all buttons, moth free with an even, fresh nap to the cloth.
One of the definitive items of the British Airborne soldier ' Smock, Denison Airborne Troops ', This example dated and a size 4 - - 5' 6" to 5' 8" , chest 39 to 41ins although like most is larger.
Good, uniform colours throughout with intact tail and Newey snaps. All buttons and press studs present with the exception of one of the adjusting tabs. Zip intact and running, although hit and miss when staying closed. Various small nips and tears with three larger holes right shoulder, left waist, front and rear but not serious and easily repaired and typical of usage.
Some flecking of paint? A good example of an unaltered Denison. Slightly faded manufacture details etc. Evidence of a badge being fitted and in good, used condition with two minor grazes. A great little book that was issued throughout the Kreigsmarine containing virtually everything a sailor should know!!! Maps, uniforms, ranks, proceedure, knots, organisational structure, general knowledge, etc etc etc. A super little thing, THis was the 24th year of publication, so was first issued in !! Combined Operations Pamphlet No.
Good, used condition with some marking, light staining etc. Topics range from Japanese tactics , geography, jungle craft, first aid, ambushes, hygiene, etc. Comprehensive primer to British thoughts on the how and the why of fighting against the Japanese. Good, used condition with light marking to covers. Notes From Theatres of War No. Sections on intelligence, arms and special weapons including dogs and Japanese methods.
Good, clean condition with crease to cover. Indian made, with various size, date and manufacturer stampings. Uncommon in this condition. This "SS-leadership magazine", as it is often called, was published in German in Berlin from onward, and in the beginning mostly circulated among professional officers in the SS.
Müller and Sohn in Berlin. Excellent condition and unusual item of Nazi propaganda. Ex RAF library with a sellotape reinforcement to spine, otherwise in excellent, clean condition. New Old Stock military brass bell push dated Contained in it's original wrapping and box, some storage marks. Ideal for summoning the staff! A good example of a SD cap for an officer with the rank of Brigadier.
Underhill of the Leicester Regt. Standard war issue SD cap with WD inspection marks to interior with crimson wool band with bullion Brigadier's badge applied. Maker marked to leather sweatband and Leicester Regt buttons retaining cross strap. In good condition with some minor moth tracking to crown. Acquired directly from the family SEE Also item An excellent example of a wartime Commando beret.
Probably issued and kept for best or stand down parade as loose cotton tacking runs around the inside and signs of wear are very minimal. Has had a cap badge fitted at one point. Overall in excellent condition with two very minor moth nips to reverse.
Indian made, with date and manufacturer stampings and an owner's name in purple ink. Approx 32" waist and in good used condition, one button missing to leg pocket otherwise all present one or two slightly loose.
An excellent example of a wartime Parachute Regiment beret. Probably kept for best or stand down parade with holes made for attachment of a badge and in excellent clean condition.
Some light moth grazes with loose cotton tacking running around the inside. A good, probably unissued Royal Marines beret. Generally excellent condition wit some moth peppering. Ltd, this 's era poster features a bright, bold graphic by the artist Jack Mathew. In excellent, clean condition with some very minor stains, creases etc.
October copy of Soldier magazine, the in house Army publication featuring an all colour photograph of SAS interest. The cover shows Lt. The magazine also contains an article on the SAS free fall parachute club. Embroidered cotton on wool SAS jump wing. Clear evidence of having been worn displaying a worn and slightly faded appearance. Upswept wings characteristic of post war patterns. All items in excellent condition. Grouping of unused British Parachute Regiment insignia obtained from a veteran who served through the 's.
Stay bright cap badge by J. Gaunt, 2 x Parachute Regiment shoulder titles, 2 x Pegasus sleeve badges and a set of parachute qualification wings. All in unissued condition. Approx map size 20cm x 22cm bearing a stamp for the General Staff Map Room. In excellent, clean condition with folding marks.
In good, clean condition. Both knife and scabbard are in excellent condition with bright plating. Slight wear to handle and some very minor spots of corrosion near ricasso.
Now to the but, the blade no longer has it's needle point and has a more rounded profile but there are no obvious signs of alteration, grind marks etc and the blade has a uniform polished appearance through out.
As a consequence the knife is priced accordingly and is an opportunity to acquire what is otherwise an outstanding knife at a realistic price. Age declaration, OVER 18, required. C with bars Relief of Ladysmith and Tugela Heights. Good, clean condition with minor edge knocks with copies of attestation and medal roll. An original WW2 2. Both launcher and projectile were updated models based on the experience of the use of the first models introduced in and were widely available from late This example retains approx.
From same source as the epps and Luftwaffe cap insignia, these are a beautifull aged and supple set of Officers cap cords, that went on ANY Third Reich Officers visor cap. A perfect replacement for a damaged set. War and Victory Pair to Pte. The pair come in the original box and are in the original envelopes with lengths of contemporary unused ribbon. Accompanied by the Medal Record Office slip dated and a contemporary framed and glazed Casualty Scroll. All items are in excellent condition with the exception of the medal box which has had it's corners broken.
The framed scroll is in particularly good and attractive condition. Fry of the Royal Artillery attached to the 20th Indian Division. The division was heavily involved in the fighting in Assam, Burma and Indo-China.
A 20th Indian Division sign is attached to the puggaree with a Royal Artillery diamond with attached RA grenade to the opposing turn up. In superb, clean condition, no mothing with light staining to headband. It would be difficult to find a better example of a WW2 bush hat. Facing pair of uncut printed formation signs for 22nd East African Brigade. Forming part of 11 Div. A grouping of original items pertaining to service with 23 Special Air Service Regiment.
Two original wings, both showing signs of having been removed from a uniform, one of the traditional pattern, another, smaller, probably having changed shape through washing.
Accompanied by two anodised buttons and several pieces of headed stationery, forms etc and a copy of ' Mars and Minerva ' the journal of the SAS. All in good condition. Pair of white metal collar badges for the 23rd Hussars. Raised in this armoured cavalry regiment was assigned to 29th Armoured Brigade of 11th Armoured Division and took serious casualties in Normandy.
It was disbanded in Jan having fought through into Germany. Both badges in good clean condition with all lugs. The blouse is interesting as it has been salvaged and reworked and as such has a number of contemporary repairs.
The original manufacturer's label has been removed and replaced with a small label bearing a contractor's code and an indication of being salvaged. Sizes have been stencilled in paint to the lining. Sporting a white RA lanyard to one shoulder and a name to the collar with machine stitching to all insignia.
An attractive and interesting BD blouse. A locally made 23rd Indian Division, semi padded shoulder patch inscribed in faded ink ' Rajputana Rifles India ' accompanied by a Captain's rank slide embroidered ' Raj.
Both items embroidered on KD material displaying marking and wear from use. Clearly retained as souvenirs of the fighting in Burma and Malaya. Patinated overall with slightly deformed lugs to reverse. Identical although only one manufacturer marked ' Jennens, London '.
Heavily embroidered white torii and keys on black background, backed with khaki uniform cloth. Cast brass ' 26 M ' mounted on red and blue halved cloth diamond pagri badge for the 26th Howitzer Medium Battery of the 7th Medium Brigade.
Worn on the pager of the solar helmet whilst the unit was in India Sherwood Foresters History. The Brigade deployed in October and fought the retreating Germans for the next three months.
Good, clear mm x mm images, some minor abrasions and dents, not effecting the images. Officially impressed as issued, with the MM bearing the number after the battalion was renumbered in No further research undertaken as yet. A good honest early 2nd Patt F. Chromed brass grip with sharpened blade showing sharpening marks to both sides. No markings on either blade or cross guard. Correct scabbard with chromed chap with both tabs present and intact. Elastic retainer has been replaced contemporaneously with a leather strap with fastener.
In ' as found ' condition, uncleaned with honest wear. A good, used example of the 2nd Pattern Commando knife. Brass handled knife, deep blued blade and cross guard with an arrow and partial B2 stamping to the cross guard.
This marking has then been overstamped ' England ' indicating that this knife was exported, probably to America. Scabbard is similarly marked and is in good condition with deep blued chap, both tabs and elastic retainer which is now stretched.
A good example of the 2nd Pattern Fairburn Sykes fighting knife. Hand drawn blade, bright with some light speckling with closely chequered grip. Sterile with no markings to blade or cross guard. Good condition sheath with nickelled chape and both tabs with elastic retainer present but detached from one side. Hand drawn blade, stained with evidence of being sharpened , light closely chequered grip with some loss of plating to cross guard.
Good condition sheath with nickelled chape but with the top carefully removed by unpicking the stitching, a not uncommon practice in service. Good, sound, used example. Gives a history of the one year in which the unit actually was involved in combat in this case in the Western Desert. Good overall condition with slightly sunned boards and wear to spine. Embroidered formation sign for the 2nd Special Service Brigade.
Formed from the Independent Companies and then went on to form No. Showing crossed claymores in green on a purple background, this example in good, used condition with clear evidence of having been removed from a uniform. Silered, die struck breast badge to be worn by a member of the 2nd Warsaw Armoured Division.
Loriolli and marked accordingly to the brass retaining spinner. This example also has, presumably, the owner's name scratched into the reverse. A 3 Commando ' sleeve ' comprising ' No.
Both items have clear evidence of having been removed from a uniform with the Combined Ops badge probably having been trimmed into a circular shape from a larger tombstone type.
Good overall condition with minor knicks but unmothed. I purchased the effects of Squadron Leader All the uniforms and effects were in a large tin box, and these were some of the uniform accessories. Consists of a set of dress uniform epps, shirt epps and slip on epps, plus one odd one. Gilt and enamel crossed white and red roses within a green wreath pinback 31st Division WW1 battle badge. Division was made up of Yorkshire and Lancashire troops.
The crossed roses sign, representing the Houses of York and Lancaster, was adopted in July Piddock who fought with 36 Division. Bush hat has a worked thong over the puggaree and bears an embroidered 36th Div. Owner's details inked to hat and headband, hole to rear brim for hanging purposes, generally dusty condition.
Priced to reflect moth damage. Embroidered badge of the 36th Independent Infantry Brigade. Made up initially from men from the Kent area symbolised by the cobnut. Deployed as part of the BEF the unit was largely wiped out before being reformed and seeing service in the Middle East.
Excellent condition with residual signs of having been removed from a uniform. Knife with Wilkinson etch. Introduced from the 3rd Pattern F. This example has the Wilkinson Sword logo etched to one side of the blade, although faint against the deep blackened finish. Contained in a flat bottomed chape scabbard typical of Wilkinson products.
Both items in good condition with some minor surface corrosion, scabbard in excellent condition although elastic retainer missing and with small holes in either tab and to the top of the scabbard.
A very good example of the WW2 3rd pattern commando knife, designed by Fairbairn-Sykes. The heavy ribbed grip is a bronze colour with darkening between the ribbing. William Rodgers markings stamped underneath. Nice leather scabbard complete with all 4 'sew on' tabs. Nice leather belt loop riveted to scabbard body, but the elasticated retaining strap has gone to time. Lower scabbard chape is brass with a single brass retaining stud.
Knife Introduced from the 3rd Pattern F. This wartime example retains nearly all of it's blackened finish to the ringed grip which has a number ' 3 ' cast into the top. Some minor rubbing to the highpoints with some minor areas of corrosion and paint splashes to handle and scabbard. Blade retains the majority of it's blued finish with clearly discernible cross-graining apart from the tip.
Late pattern sheath with both tabs and elastic retainer in good, used order with a cut to the body of the scabbard. All together an excellent example that has come straight from a house clearance and is in as found condition. This wartime example retains much of it's blackened finish to the ringed grip which has a number ' 4 ' cast into the top.
Some minor rubbing to the highpoints. Blade retains much of it's blued finish with clearly discernible cross-graining and light sharpening with light signs of use. Typical wartime pattern sheath with both tabs and elastic retainer in good, used order. All together an excellent example of a wartime 3rd Pattern.
Knife ntroduced from the 3rd Pattern F. This wartime example retains much of it's blackened finish to the ringed grip which has a number ' 3 ' cast into the top which is difficult to discern due to casting flux.
Blade retains much of it's blued finish with clearly discernible cross-graining with no sign of sharpening, slight deforming of tip but still intact. Typical wartime pattern sheath with both tabs but missing elastic retainer in good, order.
Knife - Indian issue. A good, used example of the 3rd Pattern F. Knife with Indian acceptance marks. Standard 3rd Patt handle with ' 2 ' mold number to the top, blackened finish now largely absent with some bruising and knocks. Cross guard with some light corrosion markings and a broad arrow ' I ' acceptance mark.
Drawn blade has seen heavy use with evidence of sharpening. Accompanying scabbard has both tabs with elastic keeper having been replaced by a leather lace tie.
A good, honest example of a well used 3rd Pattern F. This wartime example retains much of it's finish to the ringed grip which has a number ' 3 ' cast into the top. Blade retains much of it's blued finish with signs of light sharpening with a clear inspection mark ' 42 arrow ' to cross guard.
Typical wartime pattern sheath with both tabs but missing elastic retainer and some wear, but in good order. This wartime example retains much of it's finish to the cast, ringed grip with the characteristic wartime, thick cross guard. Machine ground blade retaining most of it's finish with a small knick to one edge and signs of contemporary grinding at the point. Contained in a typical leather scabbard but with the addition of a German R. Both tabs are present as is the elastic keeper, to the reverse a message ' to Judy from Joe ' has been scratched in the leather.
A good example of a 3rd pattern. This late war example retains much of it's finish to the ringed grip which has a number ' 3 ' cast into the top. Machine-drawn blade retains a good percentage of it's blued finish with clear signs of sharpening. Typical pattern sheath with both tabs, riveted chape and elastic retainer which has now become detached to one side, some wear but in good order.
Scratched initials and the letters ' RAF ' to front face. All together a sound example of a wartime 3rd Pattern. Following a call I visited a family in Ipswich and purchased this dagger, the paybook and a SS man's dagger. I am unable to identify exactly where or who he served with, but the paybook clearly shows he was awarded his Parachute badge in He was therefore with an Airbourne unit and hence was issued with this FS knife.
It's not in great condition, blade has been sharpened, but still has most of the blue finish. Leather scabbard is fine, but the elastic retention strap has broken. Scratched into the leather in 2 places is his name 'BIRD'. Here is a little group that could be researched a bit more, and could prove interesting. This example in excellent, used condition with glue residue to the reverse much of which is removeable with care.
Handbook for the Ordnance Q. Mark I Land Service. Good, used condition with some marking to board covers and minor folding marks to contents, otherwise clean. Scarce handbook on the principle, static heavy anti-aircraft used by Britain through out WW2. The down side to this item is the extensive rodent damage See images but still an interesting and researchable item. Numerous folding maps and appendices.
In excellent condition, slightly sunned spine. Good, clear images most being 95mm x 65mm ' Brownie ' type images with some minor creasing etc.
He subsequently served in Germany until the end of the war having left Russia in September , A well filled out Wehrpass accompanied by a seperate list of details of service and a stand down receipt recording receipt of Wehrpass and pay. George Aitken, a Scotsman served with the South African Constabulary from early until the end of the war. Medal in good, toned condition, SA Bar loose. Comes with some research including medal rolls confirming bars. Good combination of bars. Good wartime 5 Commando shoulder title in brass.
Cast with integral loops with the characteristic ' 5 ' typical of these titles. The brass 5 Commando shoulder title was produced during their time in the Far East and was in wear from late and was in widespread use in during their operations against the Japanese.
In excellent, used condition with verdigris to reverse. Sidney William Klus, K. Group includes Indian issue paybook with picture removed but with pasted insert entitled ' This rank is a Commando ', embroidered 5 Commando red on blue shoulder title, retention certificate for ' 1 Green Beret ', Certificate of Transfer to Army Reserve, white metal, die struck K. Klus 5 Cmdo 1 Troop July age 20 '. All items in good condition. A Parachute Regiment Uniform grouping consisting of a privately tailored B.
Blouse, beret and stable belt. Blouse is made from a fine wool with concealed buttons and a fake silk full lining. Embroidered Parachute Regiment shoulder titles to both sleeves with embroidered Pegasus Airborne forces insignia. Padded parachute qualification wing to right arm, blue lanyard to left.
GSM ribbon bar to left breast. All items in good, used condition with two minor moth nips to collar. War Office poster featuring the ' Badges of the British Army '. Dating from sometime between - as it features a number of the brigades that were formed in the Defence Review of that were subsequently disbanded in In excellent, clean condition, has been folded.
Grouping to an anonymous signaller in the 53rd Welsh Division representing service in Western Europe. Includes various paperwork including a copy of ' Dots and Dashes ' 53rd W Division signals magazine, printed divisional sign and a plastic signals cap badge. Good, overall condition with the usual folds marks etc.
High quality, heavy Bowie type hunting knife by F. Horn grips with 23cm, single edged blade with the Backhaus trademark and inscribed ' These are just hypotheses, research possibilities. Blade has been cleaned and would benefit from a professional polish, some lifting of plating to hilt. Sturdy, high quality, leather scabbard combining to complete a good quality knife.
Marked triple gilt to reverse, good condition although finish now dull. Lancs Medium Regt R. Royal Artillery - Good, clean condition with minor wrinkling to rear cover. Good detailed history of a WW2 Infantry battalion. Maker marked ' H. Miller, B'ham ' to the reverse. In excellent, bright condition with undamaged enamel. Paperwork and medal grouping to a Pte. Good and extensive grouping. Showing the golden sword on a white shield backed by a diagonal band of the Household Brigade colours.
Originally part of the Guards Armoured Division the "6th. Army Group in North-West Europe. Uncut pair, as issued with owner's initials to reverse. WW2 German Dienstglas 6 x 30 with ordnance tan finish and a molded rubber protective cover for the eyepieces and leather strap. Clearly marked ' Dienstglas 6 x 30 ' and manufacturer marked ' ddx ', the code for Voightlander the well known maker of optical equipment. Optics clear with ranging graticules and with a high proportion of tan finish.
Good used pair of the standard binocular of German forces. WW2 German Dienstglas 6 x 30 with Rauhlack finish and a molded rubber protective cover for the eyepieces and leather strap. Optics clear with ranging graticules. The Rauhlack covering to the body is again good with only minor areas of loss.
The neck strap is original. Rubber protective armouring to objective lens and eyepieces complete with integral rubber covers. Lifting the armouring reveals the three letter coding for Leitz, ' beh ', magnification details and serial number. Original leather strap that has been broken and tied together, otherwise in good order with light wear to the original crackle finish. A good example of a formation sign for the 72nd Indian Infantry Brigade.
Red cotton circle applied to a velvet backing with four eyes to the reverse for attachment to the uniform. Subsequently became part of 36 Div who took it's badge as part of a new design. A pair of printed 79th Armoured Division formation signs. Commanded by General Percy Hobart this armoured division operated Hobart's ' Funnies ' as part of a specially equipped assault formation operating specialised armoured vehicles.
Good overall condition, unused with light marking. Original combination insignia worn by members of the Sherwood Foresters or Foresters whilst with 7th Armoured Div. Clear indications of having been removed from a tunic, some light moth.
Scenes are of armour and Infantry in the fighting for Echt, Schilburg, Montfort and Aandenberg in preparation for the crossing of the Rhine. Good, crisp views of armour, Crocodiles, Comets and Shermans in action. Generally excellent condition with some creasing light marking etc. Medal grouping to Gnr. Wignall was captured with the rest of the unit in Malaya in February Printed in Germany, this card covered history gives an overview of the Brigade and it's individual Divisions concentrating on the unit's exploits in Europe.
Fold-out colour maps with appendices. Has been folded and some marking and scratching to covers with clean contents. Ephemera grouping to Pte. Clearly a veteran of the Desert campaign Africa Star 8th Army clasp endorsement to paybook with numerous copies the 8th Army newspaper ' Crusader ' and various photographs, CMF passes etc.
Wallet containing more photographs, military and personal with a printed Canadian artillery divisional sign briefly attached to CRE GHQ a collection of banknotes, Italian, French and German and paybook. However, the nicest item is a pocket diary that is filled in from his landing at ' St. Also covers the more mundane, letters written and received, sleep, rations and the acquisition of cider and Calvados and a dislike of the latter.
Very interesting and worthy of further research with a large number of place names mentioned throughout. It would appear three entries having been deliberately removed for reasons unknown. All items in good, used condition with some wear, minor tears etc. The unit was split up at the beginning of WW2 as each constituent county had it's own individual Regiment.
Excellent, undamaged condition with one slight glazing flaw and minor rubbing to decoration. Contained in a contemporary case, in good, clean condition. Excellent, clean example with no damage to the enamel. London Hallmarked to the reverse, possibly In good, overall condition. WW11 9ct gold RAF sweetheart brooch, 46mm wing tip to wing tip. Pinback brooch fitting, reverse clearly marked 9ct. Excellent, clean condition, patinated overall.
Delicate RFC sweetheart badge in 9ct gold mounted on a 9ct bar. WW1 9ct gold Royal Flying Corps sweetheart brooch. Pinback bar brooch with both wing and bar fitting marked 9ct. In excellent condition with twisted pin. This is another nice9mm stickpin for the Third Reich period. The medals on this pin are for a 'non combatant' with a WW1 Cross of Honour medal without swords and the silver Third Reich silver faithful service medal.
Good condition, twisted pin. This is a super little 9mm stickpin with 2 Third Reich period Iron Crosses side by side. Tiny detail, but you can see the swastika and read the underneath! A nice stickpin 9mm size with 3 awards. Nice construction, twisted pin.
This is another nice triple medal stick pin from the Third Reich period but showing Imperial medals. Very nice detail and condition. Originally a mountain battery the honour title was granted in commemoration of the ancestor battery's part in the 1st Afghan War. With a 'Vero's patent' detachable headband the interior has the original owners name ' Sgt. Davies' written in several places. The helmet dates from the late 's's when the Battery served in India, the original owner went on to serve in the RAF.
In excellent, slightly dusty and unmothed and undamaged condition, this is as good as an example as you would hope to find to a small unit. These were worn on civilian clothes etc. Shown next to a EK1 for size comparison. A lovely and rare little medal. If you have the full sized one, you definitely need this to go with it! A Short History of the 7th Armoured Division. Written in June , the history mostly concentrates on the Division's campaign in North Africa up to Tunis.
With some maps, the history gives a useful contemporary overview of the Division's successes. Slightly grubby card covers with crumpled edges, contents clean. In the page facing the image there is an advert usually pertinent to life in the ATS and presumably how the production was funded. Good used condition with light marking and creasing to covers A. Swan, a driver with the A. Lanyard, cap badge , collar and silver A.
Swan, previously an aircraft fitter was from Scotland and spent her service there. All items in good, used condition. Outlines all aspects of life in the ATS with scales of pay, rank etc. Good, overall condition with some light marking to covers. Lanyard in regulation colours. In slightly faded but good condition. AC Delay and Extender. Delay for use with the Limpet mine with waterproof extender. The Mk1 AC Delay was replaced by the larger and more reliable Mk1A so whether this extension was made in order to use up stocks of the obsolescent Mk1 or for another more specific purpose is unknown.
With a heavy emphasis on mounted troops, contents include scouting, map reading, field engineering, field sketching, signalling and demolitions, with the ex Imperial Yeomanry officer appearing to draw many lessons from South Africa.
In good, used condition with pencilled notes, rep slightly loose. Admiralty Pattern Spit Chronograph. Adolf Galland - signed photograph. Modern copy photo of Adolf Galland showing him wearing his Oak Leaves and Swords to the Knight's Cross signed across the bottom in felt pen. Good original signature of the Luftwaffes' youngest Generalleutnant. Wright served in Afghanistan between and was invalided back to England in March Accompanied by a small quantity of research.
In clean condition, some minor edge knocks. Good, clean condition with light toning. Obtained along with other items and paybook SEE item this example is unissued but has slight rubbing to the flat silver wire and has been stored folded and is consequently creased and slightly grubby. Air Transport Auxiliary Pilot's Wings. Padded, bullion pilot's wings for use by pilots of the Air Transport Auxiliary. Clear evidence of having been removed from a uniform with signs of wear and slightly dusty appearance.
A buckle that relly looks good, is in wonderful condition and is RZM marked. One piece cast in aluminium. Made by Lenkwerk Bruder Scheider, Wein. Good, clean example, crisply struck, good detail. All-In Fighting - Capt. Allgemeine HJ Shoulder Straps. Pair of, probably unissued, post shoulder straps for use by the Hitler Youth. Classic weave pattern with red piping and embroidered Bann number for Bann Villach form Karten.
Both straps have the Lasche or tongue to enable attachment to a uniform, one strap retains the RZM label. Allied Control Commission Bulgaria grouping. Paperwork and photograph grouping to a Sgt. The ACC Bulgaria was formed in October to ' regulate and supervise the execution of the armistice terms under the chairmanship of the representative of the Allied Soviet High Command.
Unusual and uncommon grouping. A super aluminium political eagle for the SA kepi I think. Nice little eagle to display on its own or go back on a cap. An early version with shorter wings and 4 pins to the reverse. Is mounted on an original piece of the slightly thinner 'dress' iron cross ribbon. Some patina to the reverse. Nice example with pin back ribbon as worn.
Instituted on May 1, , the medal commemorated the return of Austria to the German Reich.